App Marketing | KARTE for App
Take Your Mobile App
Engagement to the Next Level
"KARTE for App" is a product that provides
one-stop services from analysis to delivering campaigns
to further increase engagement of mobile apps.
Download Documents
ITreview Push Notifications
Category Report
2023 Winter

ITreview App Analysis
Category Report
2023 Winter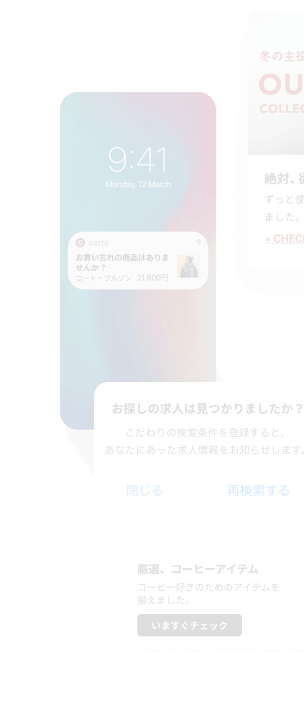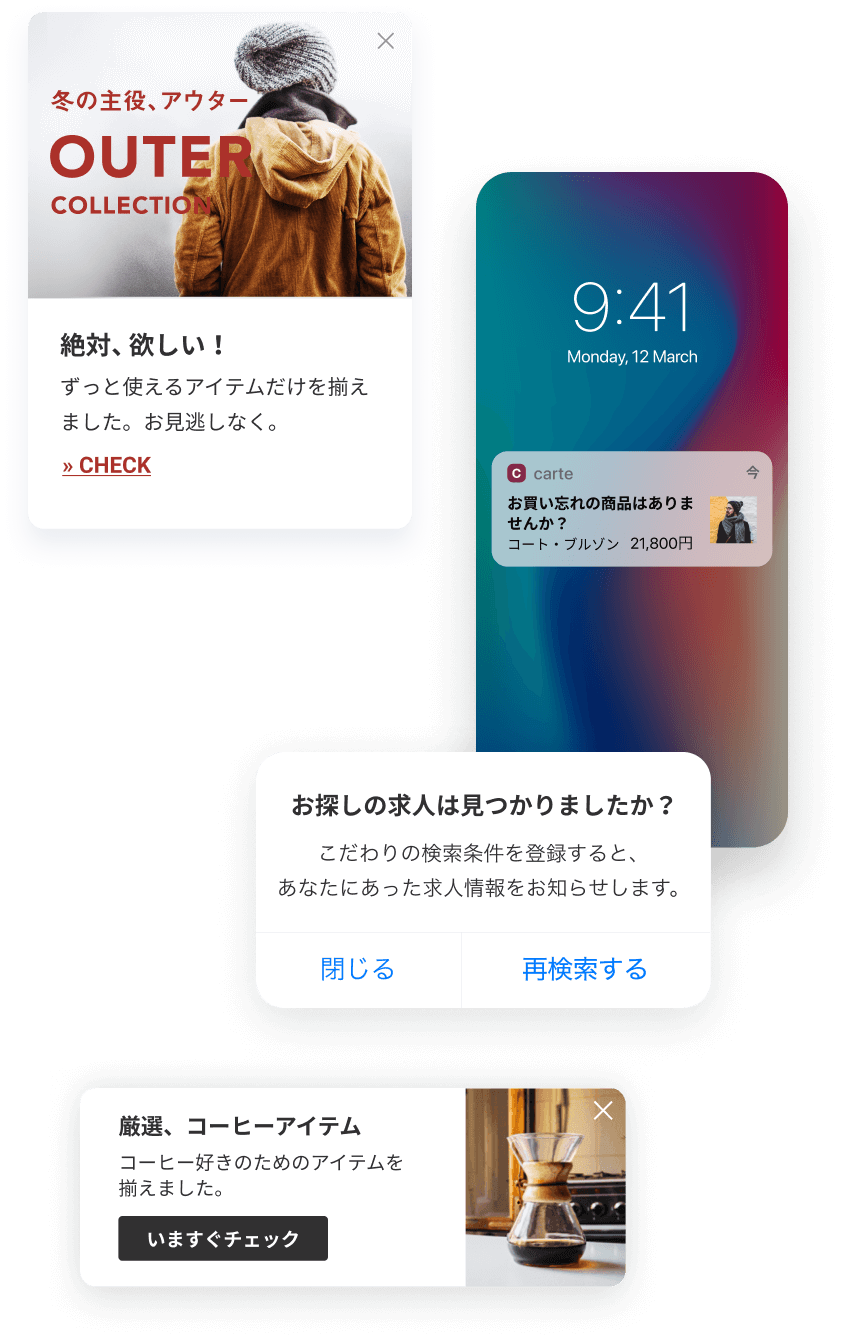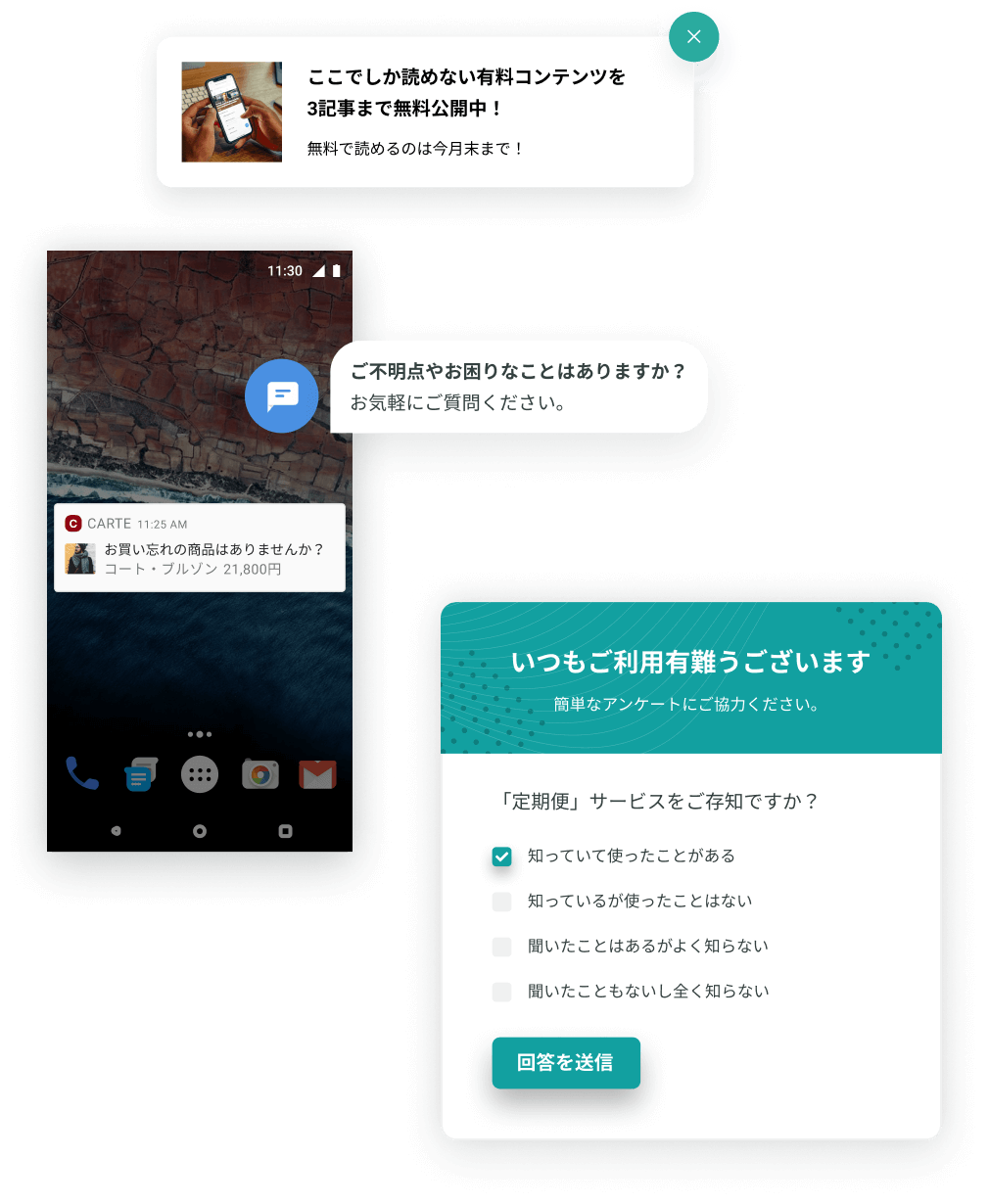 Product News

One-Stop
Approach to Increasing
Mobile App Engagement

Main Features
Real-time Analysis

Immediately reflect the user's current behavior and status
into camapigns

User Analysis

Visualize each user
for deeper insights

Retention Report

Visualization of retention rates
by segment or from any action

Pop-up

Over 100 templates available.
can also be customized

Survey

Collects user opinions and evaluations.
Survey results can also be analyzed.

Push Notifications

Flexibly group customers
and deliver with no-code

Inbox
(coming soon)

Keep a stock of received push notifications
and list them in the app

Element Rewriting

Rewritable in-app content for each user

Scenario

Branching scenarios based on customer behavior.
Allows you to measure the effects from a high-angle viewpoint.

A/B Testing

Capable of comparing PV, dwell time,
and CVR for each campaign
* The functions listed are only a part of the list. Please contact us for further information.
How to Implement
The implementation can be completed in a minimum of one month, and you're all set to delivering the campaigns.

SDK Implementation

App Updates

Start Measuring and Delivering
Support
Customer Success Support

In addition to dedicated customer success to accompany you from onboarding to results, we also offer customer support where you can ask questions via chat.

Documents & Courses

We have a full range of documentation and online courses. In addition to the details of the functions, we also have a wide range of contents that can be used as hints for you to utilize.

Operation Agency (paid)

We will support you from planning the strategies on how to enrich your app to delivering and reviewing the campaigns.